SNP Services │ Liposome Encapsulation Service │
Clinical RUO Tests │ Quantification of alleles │ Over 50 Validated Xenofraft Models 
Contract research CRO biology services from Altogen Labs
Commercial PYRO-sequencing on PyroMark Q24 and Q96 platforms
Pyrosequencing (unlike Sanger sequencing) reports the ratio of cytosine to thymine at each CpG site analyzed, which reflects the proportion of methylated DNA.Assay design is flexible, and can be performed in either orientation and on either strand. In addition, contiguous CpG sites are analyzed independently and within the same run, which enables assessment of sequence-wide methylation patterns while retaining details of position-specific methylation.
Over 50 Xenograft Animal models validated and offered by Altogen Labs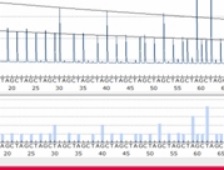 As one of the leading biology CRO, Altogen Labs provide over 50 validated xenograft models (list). To request an instant quote online for any of the xenograft models – click following link
Validated xenograft models include: brain xenograft, colon xenograft, liver xenograft, pancreatic xenograft models … and many more>
Request pyrosequencing service quote at Altogen Labs
Unlike hybridization techniques, pyrosequencing allows identification of a large number of species using a single conserved sequencing primer.Depending on assay design, pyrosequencing can be used to discriminate microbial species, types, and strains, or detect genetic mutations that confer resistance to antibiotics or antiviral drugs.
A growing number of assays specifically target commonly studied pathogenic species and strains of bacteria, viruses, and fungi.
Request pyrosequencing service quote at Altogen Labs
Detecting mutations is important in cancer management. Among several available detection methods, pyrosequencing is one of the most versatile. KRAS was one of the first genes found to be mutated in human cancer. Pyrosequencing provided sufficient analytical sensitivity and specificity to assess the mutation status in routine formalin-fixed CRC samples, even in tissues with low tumor cell content.Researchers were able to use commercially available pyrosequencing technologies (PyroMark Q24 KRAS and Q24 KRAS v2.0) to assess the mutation status for codon 61 in 96.8% of the cases.
Request liposome encapsumation service quote at Altogen Labs
Altogen Labs provide custom liposome encapsulation service (link to the liposome encapsulation service page), including siRNA encapsulation, small molecule encapsulation, plasmid DNA encapsulation, mRNA encapsulation, microRNA encapsulation, protein encapsulation services, and custom liposome encapsulation services (both lipid-based and non-lipid liposomes).